INTRODUCING
THE ICH ACCOUNTABILITY MEMBERSHIP
Since the launch of my ICH-Balance Genetic test this past year, I have met with hundreds of amazing clients. After meeting with each of you, I felt like I needed to offer something more. Going over the ICH-Balance results with you felt like the beginning, not the end. I wanted to continue this journey with you and help you achieve your health goals that we discovered and discussed in detail. 
I came up with this membership program after getting much feedback from you and understanding that there was a huge desire for continued support. This is a program I have spent a great deal of time working on and know that it is the next best step for you in your path toward achieving a completely healthy lifestyle. 

By joining this program, each month you will be given a specific lifestyle change to work on. I will be with you every step of the way through support, live consultations, and weekly communication. Below is exactly what you can count on receiving from me and my team each month.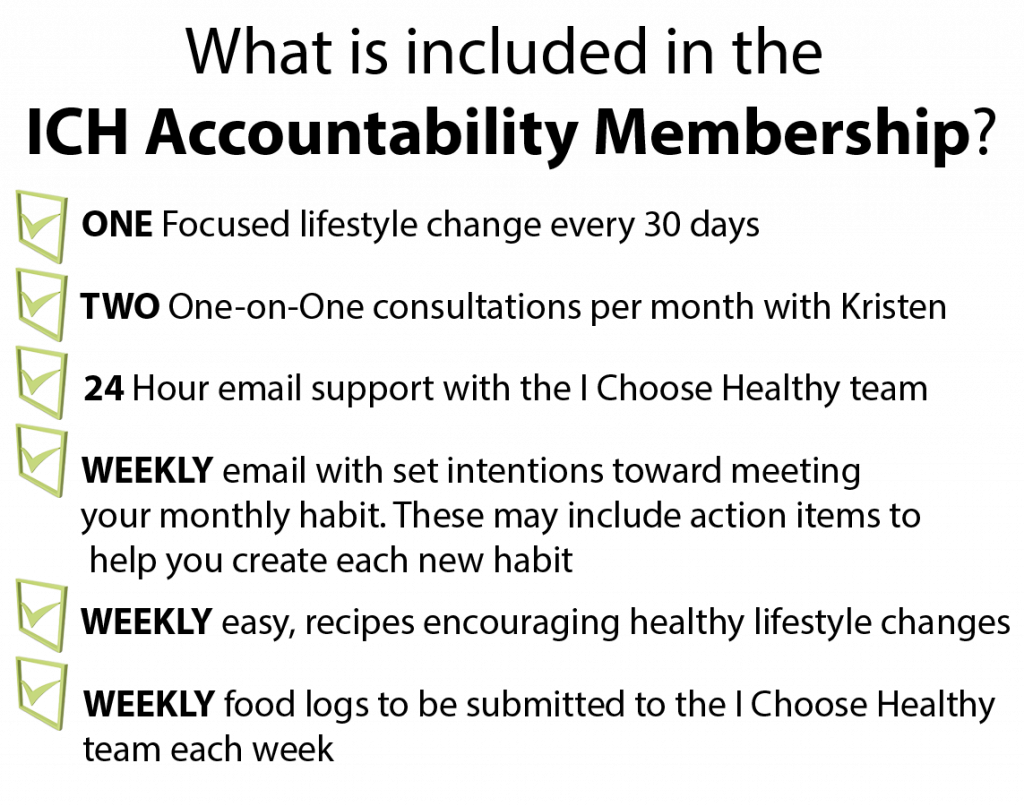 ACCOUNTABILITY MEMBERSHIP
Cancel anytime without any cancellation fees
Monthly Lifestyle Topics include
(not necessarily in this order)
ACCOUNTABILITY MEMBERSHIP
Cancel anytime without any cancellation fees